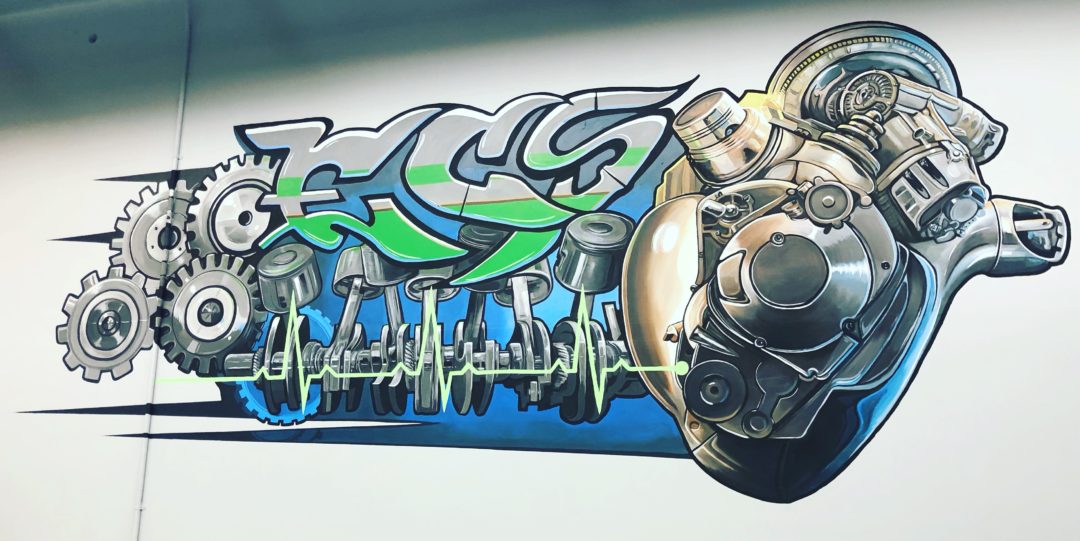 ECS was established in 2005, initially focused on providing customers with a "turn key" turbo power plant swap solution for their older and now considered classic Subaru. As time went on, ECS expanded its focus to provide the entire automotive industry with high caliber solutions for all makes and models.
Currently, ECS is housed in a start of the art 10,000 square foot facility, Strategically located just outside of Hartford,  on RTE 5 in South Windsor, CT. Being near to Bradley International Airport, as well as the bus terminal, and right off of I-291. Logistically our location makes for an easy visit to our facility from any where within the state, as well as the county.
Within our 8,500 square foot facility, we offer a retail storefront, a large dyno center including a state of the art dyno cell complete with a Mustang 500 SE Dynamometer, capable of fixturing motorcyles and fitting FWD, RWD, and AWD vehicles. Additionally an engine building clean room, full custom fabrication center, detail center, and used car department.  Within our retail storefront we have a welcoming customer lounge, equipped with a flat-screen for viewing your favorite shows, or watching your vehicle on the Dyno. In the shop area, our equipment consists of: 5, Rotary A-symmetric 10,000 lb lifts, a Hunter alignment rack, Hunter Road Force balance tire equipment, land acre scales, and much more!
ECS' technicians and sales team have extensive experience with a wide variety of vehicles. Whether you drive a European, Japanese, or Domestic,  ECS has the knowledge, tools and experience to handle the task.
Another notable service offered by ECS, is our unique ability to Dyno and Tune almost any vehicle presented.  Utilizing a Mustang 500 SE Dynamometer, that is strategically places in a cell, we are able to cater to anything from exotics to trucks/SUVs. In partnership with the Industries leaders in Software and Hardware, ECS is able to Custom calibrate a exceptionally wide array of modern engine controls, and in doing so, our customers' goals and concerns are our top priorities when we tune any car.
ECS' carries product from the industries top manufacturers, and offers shipping throughout the United States & Canada (Check out our online store). In addition to carrying the best products, we are excited to share that we are among a select handful of Whiteline Performance Centers in the USA.
Our facility features 5 lifts, a state of the art Hunter GSP9700 wheel balancer as well as a Hunter TC3500 tire changer, and a Mustang MD-AWD-500-Euro chassis dynamometer that allows us to Dyno AWD, FWD, and RWD vehicles. We also have the capability to dyno motorcycles.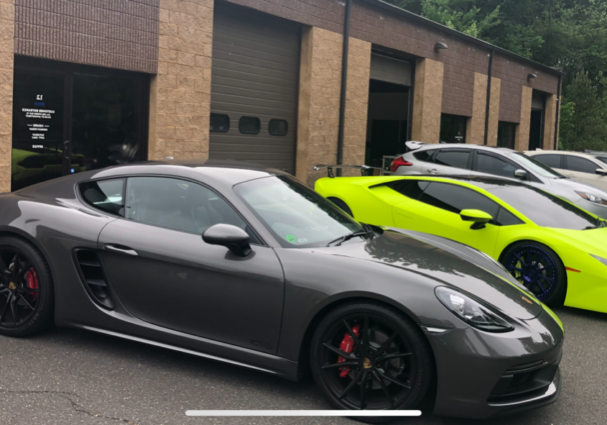 Aftermarket Performance Parts
ECS also offers a wide array of aftermarket performance parts, with price matching available for most of the top name brands. We offer parts from Invidia, Prosport, Defi, Cusco, AMS, Perrin, Whiteline, Enkei, Rays, Turbonetics, Forced Performance, ACT, COBB, HKS, Carbing, StopTech, GSC, Brembo, and many more. In addition, we offer many aftermarket services including, but not limited to, routine maintenance on your street or track prepped car, JDM replicas with right-hand drive conversions, turbo kit installations, classic model Impreza restorations, custom engine building, machine work, porting, and powder-coating. In addition, our joint venture with Turbokits.com allows us to provide custom fabrication and we soon plan to launch our own product line. A TireRack Master Dealer, we can provide discounts on almost any tire.